Laganja Estranja aka Jay Jackson launched to stardom after being chosen to compete on LogoTV's RuPaul's Drag Race Season 6. Laganja Estranja, is a world-renowned female illusionist, choreographer, music artist, cannabis advocate, and LGBTQIA+ icon. Laganja Estranja created three unique essential oil blends for their Honey Pot Hemp CBD Body Care Products.
Laganja Estranja Hemp CBD Box Set Includes:
Wake and Bake with Super Lemon Blaze Hand & Body Wash with 1000 mg Hemp CBD
Lemongrass – Purifying and toning to the skin. Lemongrass has a pungent, herbaceous aroma that can heighten awareness and promote a positive outlook.
Bergamot – Reduces feelings of stress and soothes and rejuvenates the skin. It is also purifying and cleansing for the skin while having a calming effect.
Lemon – Uplifting, positive aroma
Keep your skin high-drated all day with Blue Dream Cream Body Lotion with 1000 mg Hemp CBD
Blue Tansy – Helps reduce the appearance of blemishes. Provides a soothing sensation when applied to the skin.
Grapefruit – Improves the appearance of blemishes and creates an uplifting mood.
Settle down with the Sugar Daddy Purp Bath Bomb with 150 mg Hemp CBD
Lavender – All your worries will slip away as you sink into a relaxing Lavender essential oil bath. Tranquil, light aroma.
Lime – Refreshing aroma that stimulates the senses. Used as a topical cleanser.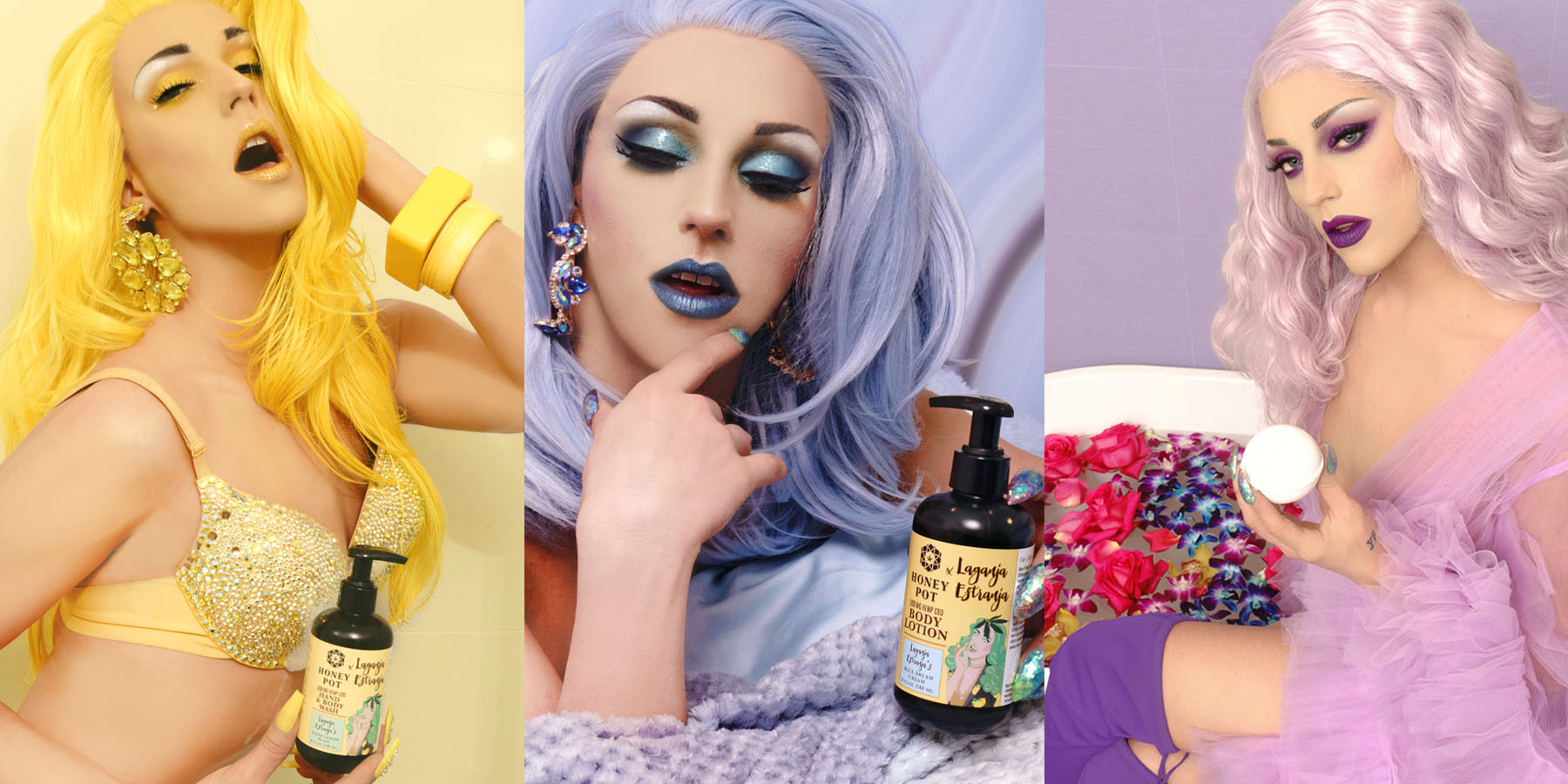 Disclaimer:
The statements made regarding these products have not been evaluated by the Food and Drug Administration. The efficacy of these products has not been confirmed by FDA-approved research. These products are not intended to diagnose, treat, cure, or prevent any disease.