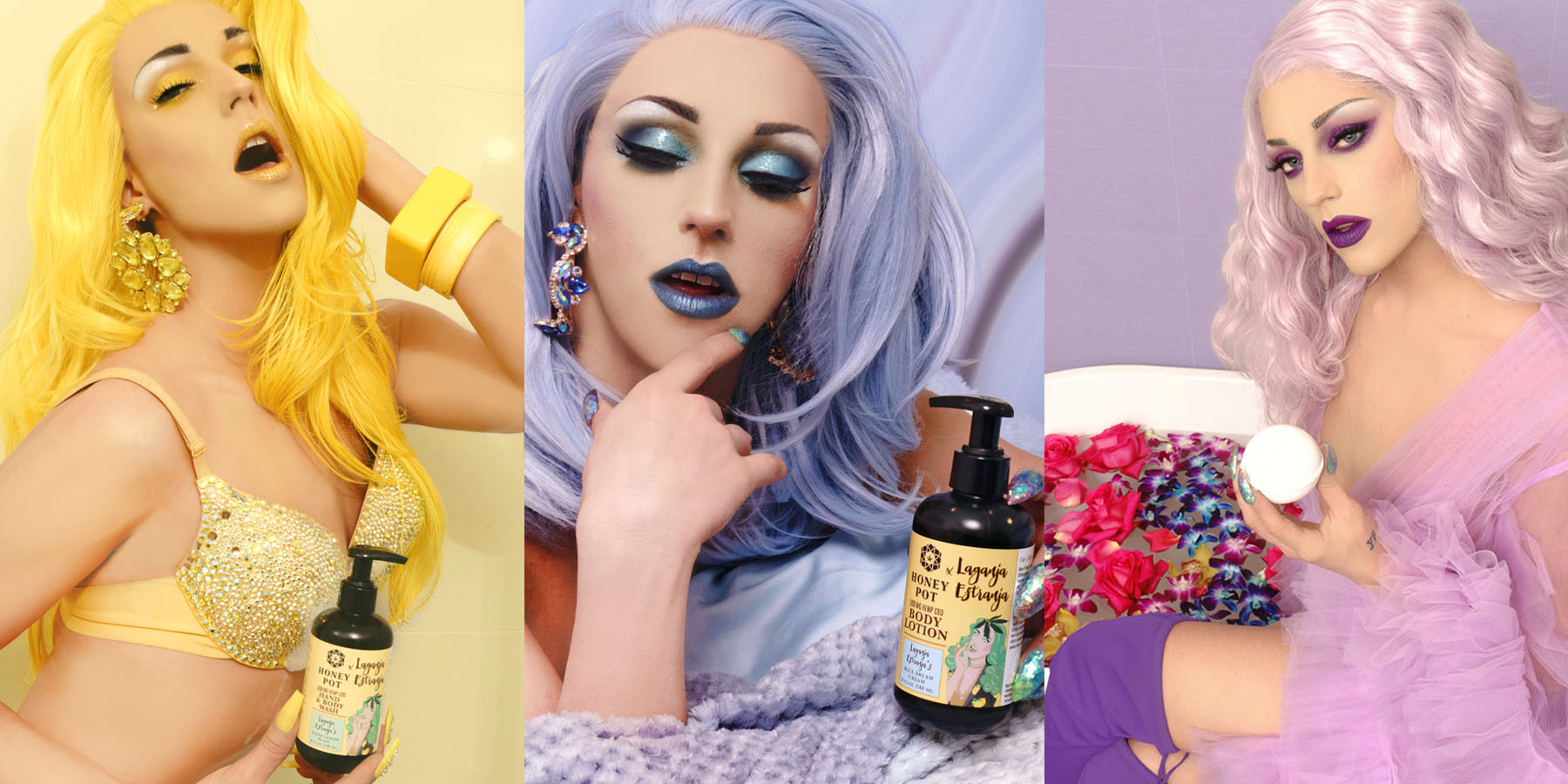 Laganja Estranja aka Jay Jackson is a world-renowned female illusionist, choreographer, music artist, cannabis activist and LGBTQIA+ icon. We're so proud to collaborate with Laganja on our line of Hemp CBD Body Care products.
Laganja Estranja created three unique essential oil blends for their Honey Pot Hemp CBD Body Care Products.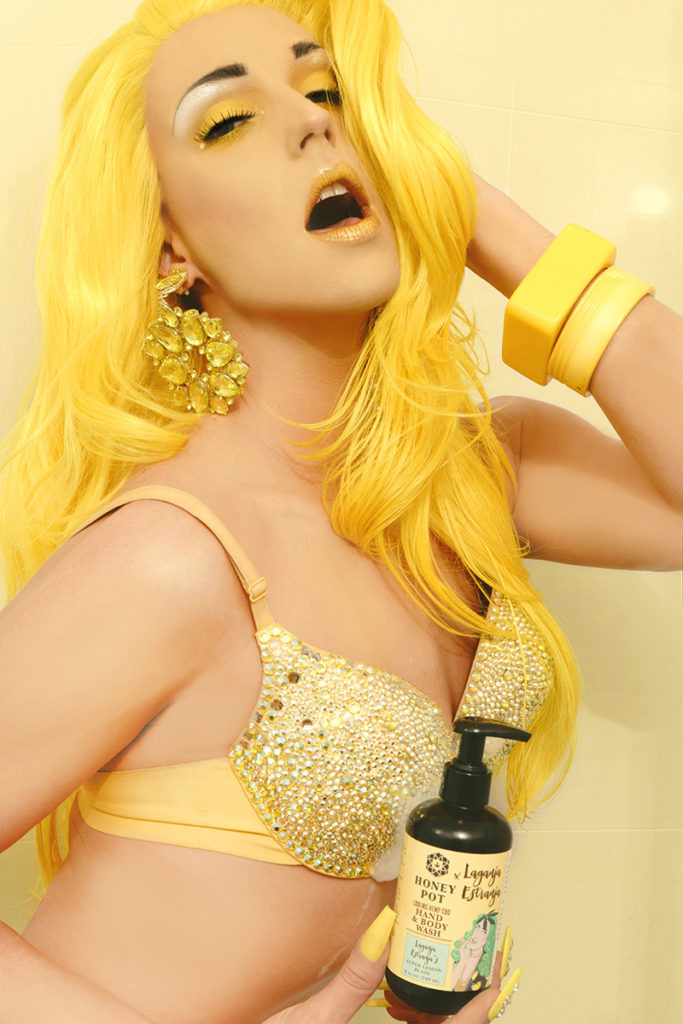 Wake and Bake with Super Lemon Blaze Hand & Body Wash with 1000 mg Hemp CBD
Lemongrass – Purifying and toning to the skin. Lemongrass has a pungent, herbaceous aroma that can heighten awareness and promote a positive outlook.
Bergamot – Reduces feelings of stress and soothes and rejuvenates the skin. It is also purifying and cleansing for the skin while having a calming effect.
Lemon – Uplifting, positive aroma
Keep your skin high-drated all day with Blue Dream Cream Body Lotion with 1000 mg Hemp CBD
Blue Tansy – Helps reduce the appearance of blemishes. Provides a soothing sensation when applied to the skin.
Grapefruit – Improves the appearance of blemishes and creates an uplifting mood.
Settle down with the Sugar Daddy Purp Bath Bomb with 150 mg Hemp CBD
Lavender – All your worries will slip away as you sink into a relaxing Lavender essential oil bath. Tranquil, light aroma.
Lime – Refreshing aroma that stimulates the senses. Used as a topical cleanser.
Disclaimer:
The statements made regarding these products have not been evaluated by the Food and Drug Administration. The efficacy of these products has not been confirmed by FDA-approved research. These products are not intended to diagnose, treat, cure, or prevent any disease.